About
Mid Island Audiology
Better hearing and a better quality of life can be yours for many years with the help of the right hearing professional. At Mid Island Audiology, we pride ourselves on developing long-term relationships with our patients. Relationships based on unsurpassed personal service that begins the first time you walk through our doors and continues long after your initial appointment.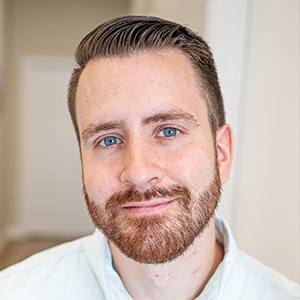 Dr. Thomas Recher, Au.D.
Doctor of Audiology
Dr. Recher discovered audiology through one of his great passions in life: music.
Read More
He grew up playing a number of instruments, including drumming. Music is a huge part of his life and always will be. Today, he still actively performs with his church. When he set out to pursue a career, he wanted to find some way to combine his love for music with his desire to help people in a medical field. Audiology was the perfect fit.
During his studies, he found that he had developed some hearing loss and tinnitus himself due to noise exposure as a young musician. These experiences have influenced how he treats his patients. As he learns more about managing his own hearing health, he carries that knowledge on to his patients.
Dr. Recher received his Doctorate of Audiology through Hofstra University's Long Island Audiology Consortium (affiliated with Adelphi and St. John's University). He gained experience in a variety of settings including a large hospital in Brooklyn, New York. This rotation taught him a unique diagnostic and counseling process to treat patients of all ages with hearing loss. He had the opportunity to assist a team of ENT physicians in the diagnostic and fitting process of cochlear implant candidates. He also completed a research proposal that examined the causes of tinnitus (ringing in the ears) and its associations with the brain, and he continues to have expertise in tinnitus management.
Dr. Recher is grateful to audiology because he met his now-wife while going to school to become an audiologist. In addition, she connected him with the Deaf community, which gives him a greater understanding of the experiences of people with severe to profound hearing loss.
Dr. Recher is a fellow of the American Academy of Audiology as well as an associate of the American Speech-Language-Hearing Association. His other passions include being an active contributor in his community and church, spending time with family and friends, and songwriting. He loves to experience the outdoors through activities such as mountain biking, golf, running, and snowboarding.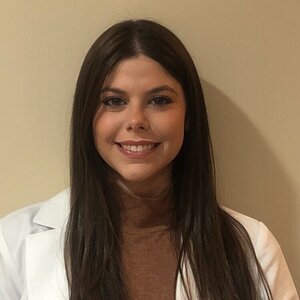 Dr. Andrea Russo, Au.D.
Doctor of Audiology

Dr. Andrea Russo is a new member of the Mid Island Audiology team.
Read More
Dr. Russo became interested in Audiology as an undergraduate student when enrolled in her "Intro to Audiology" course and began signing up for observation hours at her campus clinic. Seeing firsthand how hearing technology can open a person's world to the sounds around them is what inspires her. She finds it very gratifying to be a part of helping those with hearing loss communicate with their loved ones and as a result improve their quality of life.
She received her Doctor of Audiology degree in 2017 from the Long Island Consortium which consists of Adelphi, Hofstra and St. John's Universities. She earned her bachelor's degree from Northeastern University in Boston in 2012 in Speech-Language Pathology and Audiology.
Dr. Russo has experience working in a variety of audiological settings and has had the opportunity to rotate through some wonderful establishments including a private practice located in Manhattan, an educational setting at Mill Neck School for the Deaf on Long Island as well as the VA hospital in Manhattan. She enjoys meeting new patients and finding out what brings them into the office as well as ways that she can facilitate their journey to hearing better.
Dr. Russo is a New York State licensed Audiologist and Hearing Aid Dispenser. She is an active member of the American Speech-Language-Hearing Association (ASHA) and has her certificate of clinical competence in Audiology. She currently lives in Manhattan and enjoys cooking, being in nature, going to museums, and hanging with her family and friends.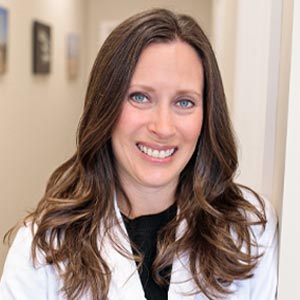 Dr. Jill Diamond, Au.D.
Doctor of Audiology
Plainview Location
Dr. Diamond became interested in audiology as an undergraduate student in the Communication Sciences and Disorders department at the University of Wisconsin, Madison.
Read More
Communication connects people with their friends and family. Dr. Diamond found audiology to be the way that she could connect with people and made a difference in their lives.
Dr. Diamond earned her Master of Arts degree in Audiology from the University of Colorado in Boulder Colorado in 2000.  She earned her Doctor of Audiology from Salus University in Elkins Park Pennsylvania in 2007. Following her graduate work, Dr. Diamond completed an internship at the Mayo Clinic Scottsdale and then completed a clinical fellowship year at a private practice in Denver.
As a practicing Audiologist in a private practice in New York for over 20 years, Dr. Diamond is an expert in the assessment and rehabilitation of hearing impairment and balance disorders. She specializes in fitting the right hearing aids to improve her patients' quality of life.  
Dr. Diamond is a New York State licensed Audiologist and Hearing Aid Dispenser. She is also a fellow of the American Academy of Audiology. When she is not in the office she enjoys reading and spending time outdoors with her husband and two daughters.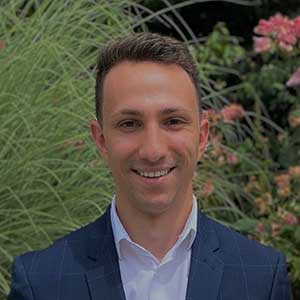 Michael Grgurovic
Patient Care Coordinator
A proud St. John's University Alumni, Michael graduated in 2020 with his undergraduate B.A. degree, majoring in Communication Science Disorders!
Read More
He plans on pursuing Audiology and with his enthusiasm about this line of work, he is motivated to advance the field in the near future. Michael's introduction to the world of audiology actually started with himself. At a very young age, he was diagnosed with moderate to profound sensorineural hearing loss in his left ear. As a hearing aid wearer himself, he is able to fully relate with the patients on a much more personal level. Michael uses his story of hearing loss to his advantage, to inspire those around him, and promotes the message that "hearing loss does not define who you are". He constantly encourages those around him to always be themselves despite the challenges one may face. Michael's genuine and kindhearted personality allows for patients to feel comfortable and welcomed at Mid Island Audiology.
Some of Michael's favorite things to do is read, play soccer and try new restaurants-his knowledge on food is exquisite!!! Michael is thrilled to be a part of the Mid Island Audiology team and looks forward to connecting with patients and his team every single day!  
How We Give Back to the Community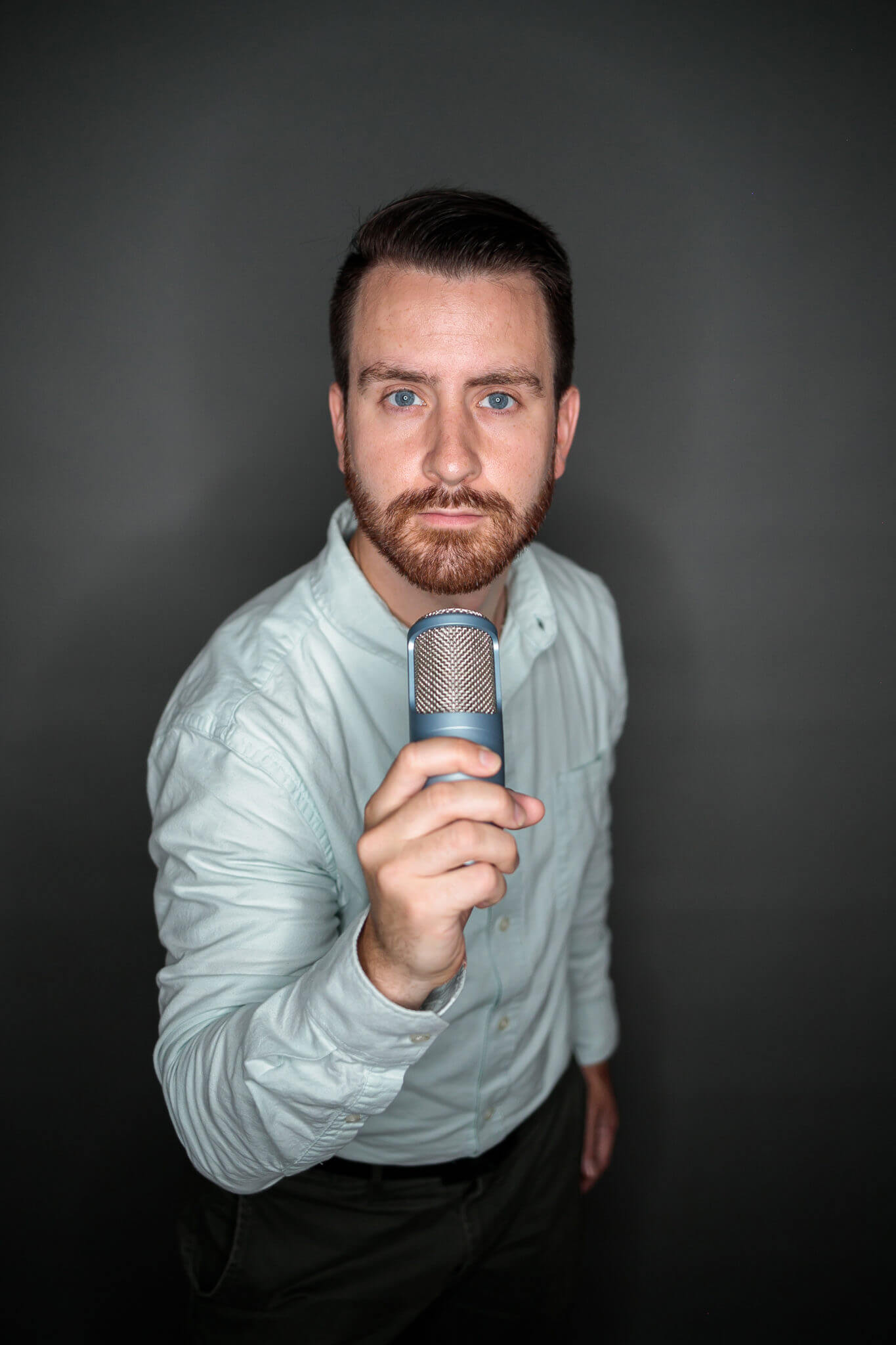 Dr. Recher is an active member in his community and church. For 10 years, Dr. Recher was in music ministry at his local church. He continues to educate and spread positivity to his community. Dr. Recher also has a health and wellness podcast called, "The Positivity Effect." The podcast is free to listen to and provides people with information on their hearing health and how they can better get to know Dr. Recher.